HA103 - Practical PCB Fundamentals EMI, Signal Integrity & Power Integrity - learn at your own pace
Author: Kirsch Mackey

Level: Advanced

Study time: 16 hours

Video time: 8 hours

Quizzes: 4
Course overview
Are you a PCB designer struggling to understand signal integrity but feeling too overwhelmed to reach out for help?

Don't let your lack of knowledge limit your potential.

Take the next step and become a signal integrity expert.

With the right resources and guidance, you'll be able to confidently design powerful PCBs with signal integrity in no time.

Make the commitment to yourself and your craft - be the signal integrity expert you were meant to be.
Empty space, drag to resize
Certification included
Learn to use all the related tools, walk into a job and be a rockstar from day one. The skill you need to become a real professional. Learn the tools used by the world's top professionals. Boost your confidence, master the field. Video Lessons on Theory

Certification

20 Practice sessions

Online eBook with personal notes

Additional tips and tricks
Turn heads at the workplace
Unlock the key to success in hardware engineering and stand out among industry peers. Take your knowledge of designing for manufacturing all the way, gaining valuable skills that solve real performance issues - leaving a lasting impression on everyone you work with!
Become a PCB Doctor
Gain insights and uncover solutions to fix even the most perplexing PCB performance issues! Be respected by seasoned engineers as you diagnose EMC failures or track down ringing troubles on OrCAD. Make an impact and become a signal integrity expert!
May 23 in category: Fashion News
Why should I take this course?
In this course you will go from confusion to clarity on the most important (and inevitable) skill you need as a hardware engineer ready to succeed in the industry and have your boards pass EMC testing. answer questions about signal integrity with confidence in our new system for memorizing and understanding signal integrity like the back of your hand in any situation. this is the perfect course for you if you need to understand EMI, signal integrity and power integrity in order to optimize your design and make it pass EMC testing.
The Practical PCB Fundamentals Course is designed to take you from confusion to clarity on the most important (and inevitable) skill you need as a hardware engineer ready to succeed in the industry: understanding how EMI, Signal Integrity & Power Integrity affects your board's ability to pass electromagnetic compatibility (EMC) test. By learning these fundamental electrical engineering principles through practical examples and real-world case studies, this course will help students build an intuitive understanding of each concept so that they can confidently answer questions about any of them - no matter what situation or project they face.
The Practical PCB Fundamentals Course is broken down into three main sections:
• Section 1 – EMI Overview & Basics: Learn the basic concepts of EMI and how it affects your board design with practical examples taken from real-world scenarios. This section will teach you about shielding, grounding, crosstalk, and other fundamentals of electromagnetic compatibility (EMC) testing.

EMC Stack-Up exercises and Quizzes: Test your knowledge in a hands-on way and see the direct results! With our project's practical exercises, you can learn how to add or remove PCB layers to understand their impact on electromagnetic compatibility. You'll be able to discover quickly just how effective any stack-up will be for EMC purposes.


• Section 2 – Signal Integrity: Gain an intuitive understanding of signal integrity and learn how to recognize and troubleshoot any potential problems so that your boards can pass EMC testing. From jitter & reflections to impedance mismatches & termination strategies, this section covers all the necessary topics for designing reliable digital circuits.

Get ahead of the game by checking your board design with practical exercises in Cadence SigXplorer. Make sure it works before you even begin to route, so that there are no nasty surprises waiting for when you're done!
• Section 3 – Power Integrity: Become an expert in power integrity with detailed coverage of topics such as noise, decoupling capacitors, signal integrity and power delivery networks. Learn how to design a robust system for uninterrupted power supply and reliability in your board's components.

Sigrity PowerDC and Altium Keysight PDN Analyzer for PDN Analysis: Tackle the toughest challenges of power distribution with specialized exercises designed to simulate and eliminate problems. Strengthen your electricity network's resilience, reliability, and effectiveness through targeted practice!


By the end of this course, you will have gained the knowledge and confidence to answer any question about EMI, signal integrity & power integrity - no matter what project or situation you face. Enroll now in Practical PCB Fundamentals and learn at your own pace from our experienced instructors who are ready to help you master these important electrical engineering principles!
Meet the instructor
Kirsch Mackey
Kirsch, a former electrical systems engineer who had seen businesses lose tremendous amounts of money due to testing and board failures, was determined to create something that would help prevent such costly issues.

With the mission of ensuring regular PCB designers could assess how likely their boards were to pass certification before fabrication began, Kirsch developed this course with insights for improving EMI performance and selecting the right number of layers for every design - so even those without experience in S-parameters can be successful!
Hey There!
Welcome onboard! Ready to SPEED UP YOUR WORKFLOW?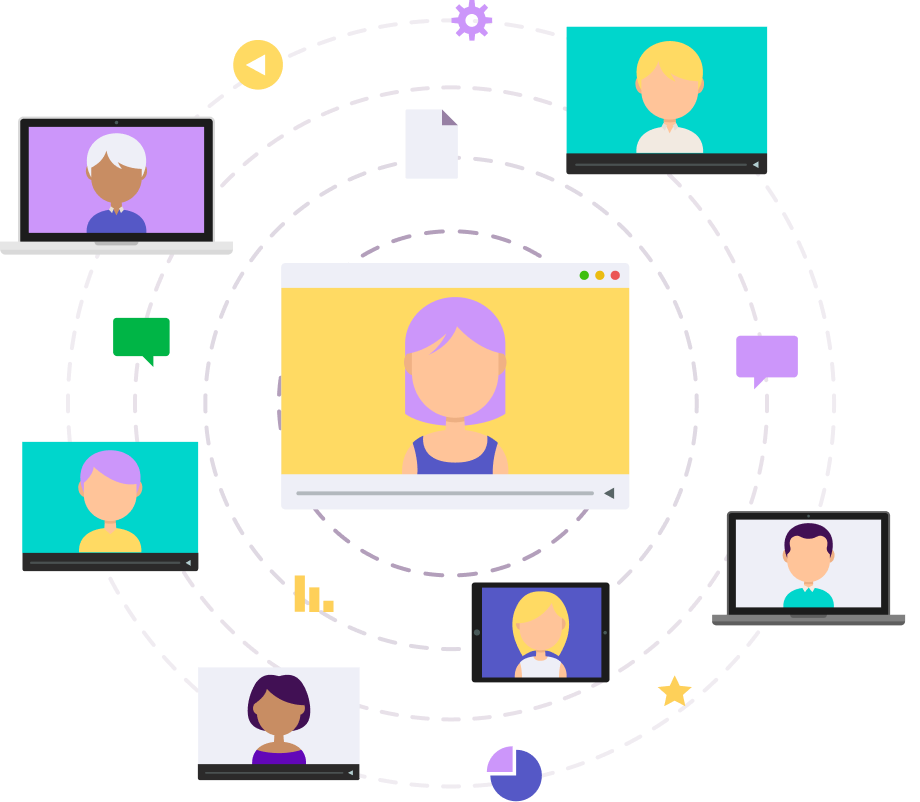 Created with