PCB Bootcamp - The Professional PCB Design School
Discover how to design printed circuit boards at the professional level in 12 weeks using Kirsch Mackey's unique METT and MESH methods to PCB design. Gain the skills to get hired as a hardware engineer and PCB layout expert.

Kirsch Mackey is an expert in the field of electronic circuit design, and he will show you how to quickly and easily master advanced PCB design techniques. Learn from a professional!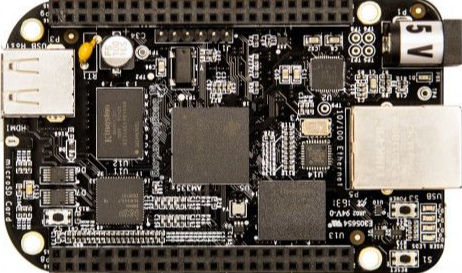 Build your project portfolio by designing Multiple PCB Projects (multi-layer, low speed and high speed boards) that attract employers to want to hire you

Understand PCB design principles and hardware principles so that you can design and analyze any printed circuit board.

60+ Hours of Video Training

Our 10-Phase Design Guide that takes you step by step through the PCB design process, so you not only get training, but can use this as a resource any time to fix real world design and layout problems.

Certification
Be a Pro Hardware Designer
You'll be able to contribute to your team starting from day 1, as Kirsch will quickly take you through a design from start to finish in 2 hours.
You will be able to handle design updates and reviews in your new job as a hardware engineer or PCB designer without issues.


Gain true deep knowledge and know the why behind every design decision, knowing that you're doing the work right and according to best practices and standards.
PCB Reviews & Private Group
Kirsch Mackey will give you real world feedback on your design.
You hand in designs for review, get feedback from real world manufacturers on things to change
You'll also be able to understand PCB layout based on physics and principles, not just on copy and paste.
Once you can design from principles, you can handle any design.
REVIEWS
Here's What Our Students Have to Say
Dismas Too
Hardware Engineering Intern at Teradyne
"I think at some point I was getting depressed because I couldn't secure [an] internship🤦🏾‍♂️. Luckily I got an offer letter yesterday."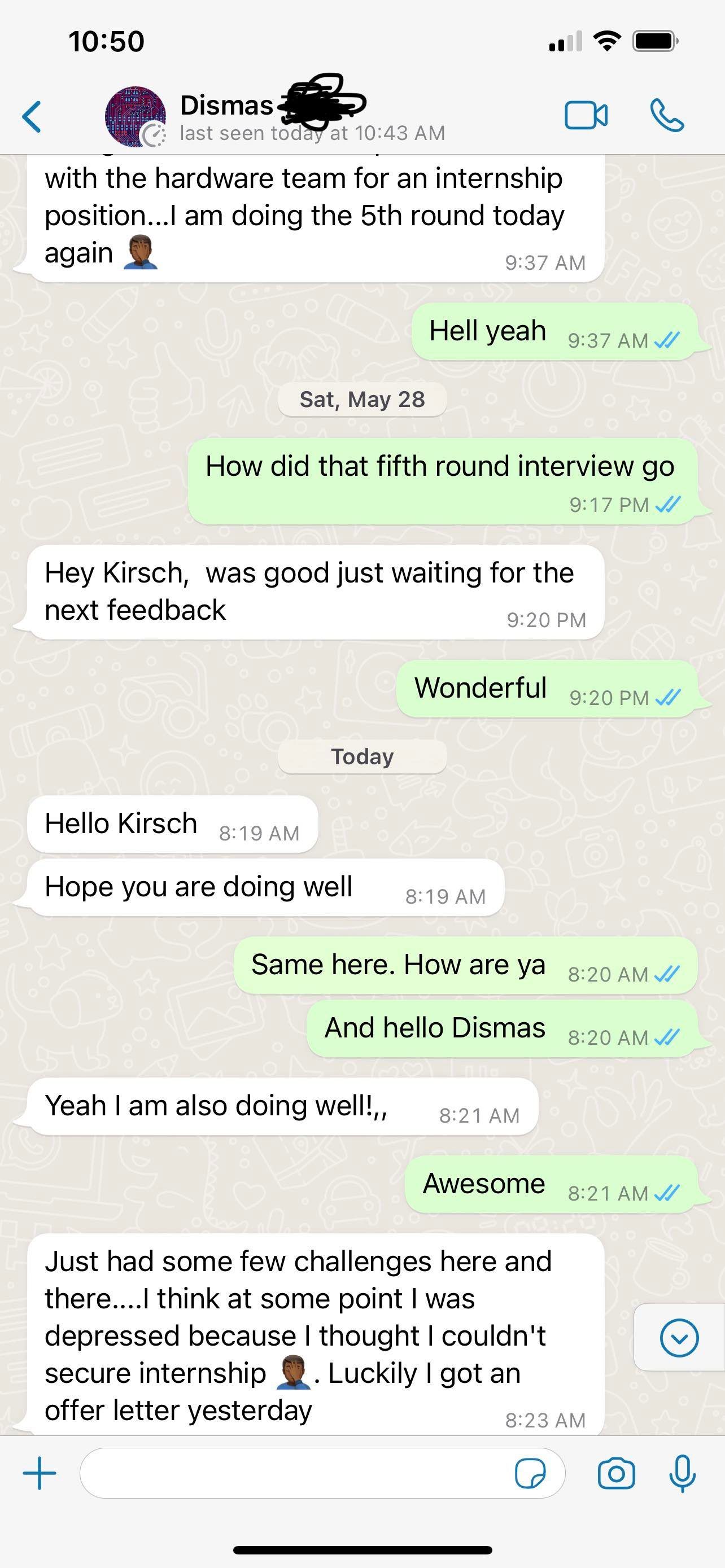 Kaitlyn Nakamura
Electrical Engineering Intern at L3Harris Technologies
"Like I said, I fully believe that you were the reason I got this Job"
See Kaitlyn's review below
Parimal Patel
Hardware Design Engineer, HaSofu
"Can't pinpoint why, but for some reason prior to starting this bootcamp, I always thought EMI/SI/multiple layers was a "scary and complex" topic.
Maybe because I did horrible in EMAG 101 during college and never understood or cared for the purpose of what a wave guide was.
Your teaching style and your introduction to these topics were very helpful and easy to grasp. (I barely needed to take notes, I was able to "absorb" the material with a couple of replays.)

Layout is also becoming less complicated (and a bit of fun) now that I know there is a reason for specific ways of routing, adding the various types of vias and the different strategies of stacking planes.."
Fithawi Weldegebriel
Hardware Engineer at Juniper Networks
"I wanted to share with you the good news. I received an offer as a PCB Layout Engineer, and I have accepted the offer.

Thank you so much for your support. Your courses and advice are the ones that helped me land this job. Thank you for making those videos in your program that were related to this job application without hesitation.

I hope you continue to share your knowledge and experience because I will be taking notes."
Jake Jacobsen
Senior RF Engineer, Australia
"I have learnt so much these past few weeks...the material has been totally awesome...rewarding; challenging; stimulating; comprehensive, even exhilarating ... you really are helping me unpack the OrCAD/Cadence-Allegro PCB Editor "tool box" in a very systematic and detailed manner...good job Kirsch...GREAT training material. You've really put together something special here, Kirsch."
Roy Roif
Hardware Design Engineer at Airspan Networks
"Highly recommended course."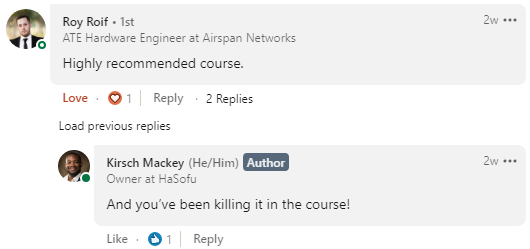 Guaranteed Security using one of the most advanced encrypted systems on the market.
The information in this page is being processed and encrypted securely using industry-leading encryption and fraud prevention tools.
Contact details
Get in touch
Hours of operation
Monday - Friday 9.00 - 5.00 CST
Meet the instructor
Kirsch Mackey
Kirsch Mackey has been an electrical and electronics engineer since 2013. He has both his Masters and Bachelors Degrees in Electrical and Electronics Engineering and is working on his Ph.D. in Electrical Engineering, combining machine learning and data with control theory (PI, PID and state space modeling, optimal control etc.)

As a result, Kirsch had to learn hardware to the expert level in order to do justice to his control projects. He has been teaching PCB design in Allegro & OrCAD for over 6 years.

Kirsch enjoys teaching all levels and all backgrounds from middle school straight up to the senior level. He looks forward to meaningful and effective content with all students to develop their electrical and electronics engineering design skills.
Hey There!
Welcome onboard! Ready to SPEED UP YOUR WORKFLOW?